Instant Pot keto meal prep or super bowl eats? Either way this low carb Chipotle Chicken with Bleu cheese Cole Slaw is the perfect recipe for any size crowd
Jump to Recipe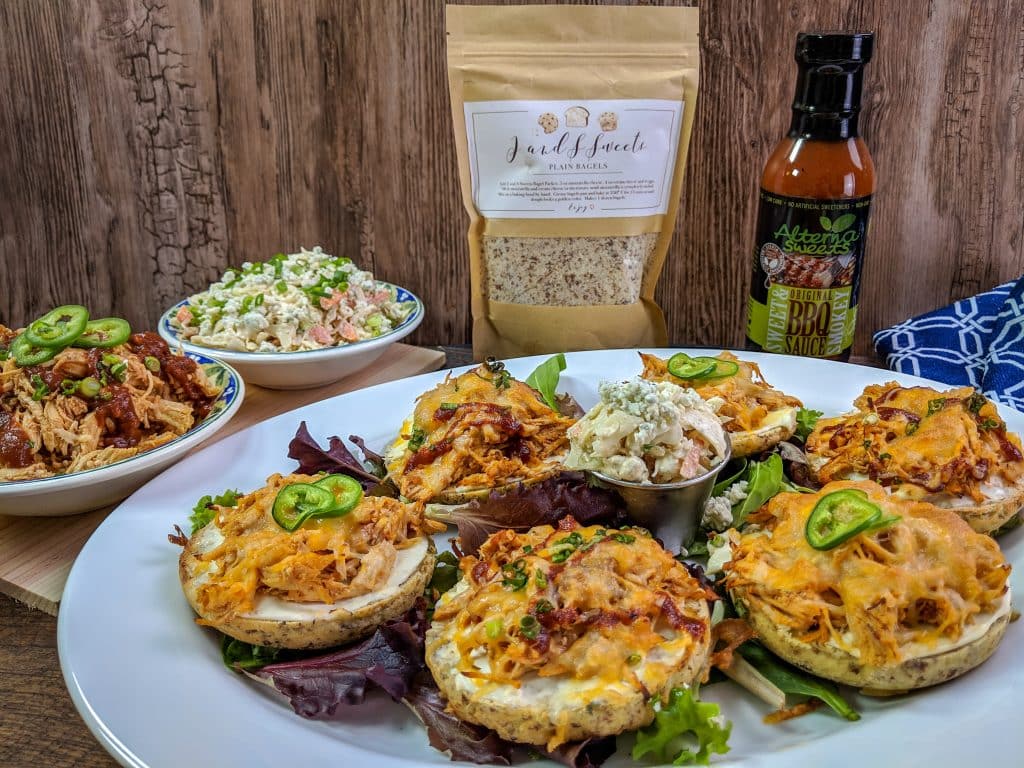 The Instant Pot Craze Is Real
I've been getting a lot of requests for Instant Pot recipes and meal prep options so I thought I'd tackle both in one blog post. Though I do like my instant pot I can't say that it's an appliance I use that often. It takes up a lot of counter space and so I have to motivate myself to go digging in the cupboards amongst all my other seldom used appliances and gadgets, pull it out, wash off the dust and then finally start cooking.
On a positive note it will shave hours off of your cooking time over traditional stovetop braising or slow cooker methods.In addition I will say that if you like soups and stews it can be very helpful and easy to use once you've gotten out. I find that once I do take the time to get it out I make the most of it. Try to make multiple recipes throughout the week before finally banishing the pot to the cupboard of misfit appliances. I will be working on some Instant pot soup recipes in the near future so stay tuned.
Pro Tip* if you look closely you can see that the chicken breast in the video is still pretty much frozen. Fear not. This is where the instant pot shines as the liquid in the frozen chicken actually helps keep the chicken moist and tender during the cooking process and the slow release method lets the chicken fully cook without drying it out. (If your chicken doesn't seem tender enough simply set your instant pot on slow cook and continue cooking until it's fork tender.

Keto Chipotle Pulled Chicken
Since the Super Bowl is this weekend I thought I'd give you a really tasty Pulled Chicken recipe using chipotle peppers and my favorite Alternasweets BBQ sauce. There's so many things you can do with this recipe, everything from toppings ing a fathead Bagel with chicken cheese and jalapeños to making a fantastic chipotle Chicken burrito bowl that the restaurant chain couldn't touch. You can control the spice however you prefer by using less chipotle peppers and more bbq sauce.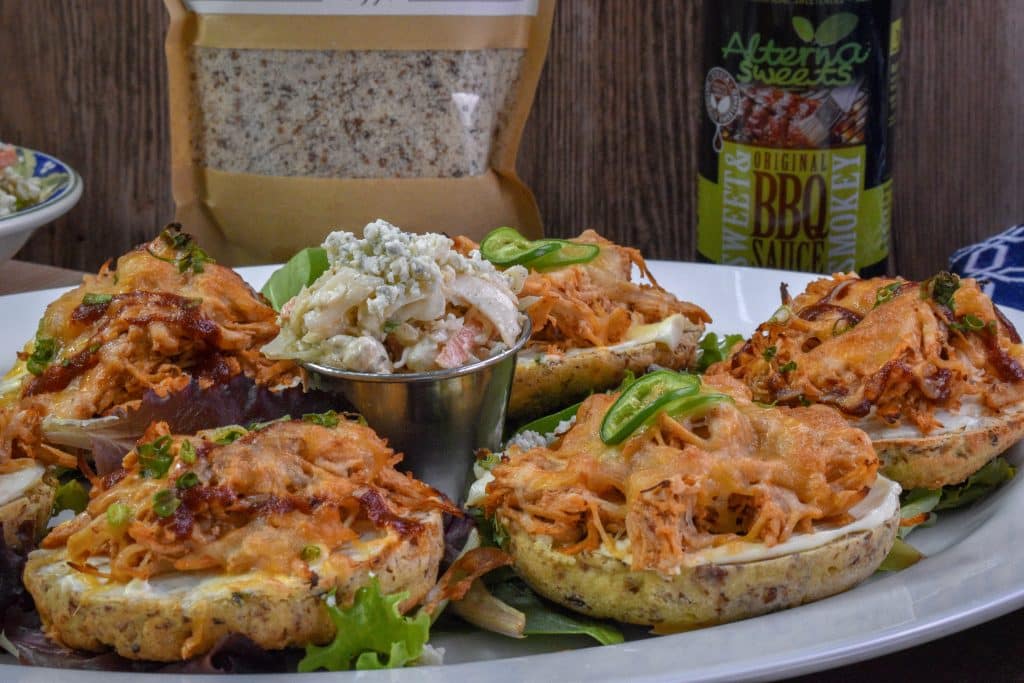 A combination you might not think works but in my opinion is perfect is serving your shredded chipotle chicken with bleu cheese Coleslaw. Bleu cheese really compliments the spicy chicken and acts as a fire extinguisher for the chipotles. Get creative with the ingredients by adding things like bacon, jalapeños or even cold poached shrimp if you want to get fancy. If bleu cheese is just to funky a flavor for you feel free to substitute ranch dressing.

This Recipe only gets better as Leftovers
After the game ends you'll have the looming thoughts of what you'll take to work the next day. Remember that this recipe actually gets better on days 2,3 and 4 as the spices have more time to permeate the tender shredded chicken. Portion out the chicken however you prefer and keep the bleu cheese slaw in a separate container. This will give you that perfect contrast of hot and spicy with creamy and cool. Need Another Fantastic Instant Pot Recipe? Try My Chicken Jalapeno Popper Soup Recipe
If you want an easy bagel hack so you can make great bagels even easier, try this semi Homemade bagel recipe from J and S Sweets.
Keto Chipotle Chicken w/ Bleu Cheese Coleslaw
Ingredients
4

lbs

Chicken Breast

6

oz

chipotle peppers

2

Chicken Boullion

2

tbsp

Carribeque AP Spice Rub

Bleu Cheese Cole Slaw

16

oz

Shredded Cole Slaw Mix

½

cup

Mayonaisse

6

oz

Crumbled Bleu cheese

2

tbsp

Green Onions

Thinly Sliced

1

tbsp

Apple Cider Vinegar

1

tbsp

Carribeque AP Spice Rub
Instructions
Add all ingredients except for the bbq sauce to your instant pot and use the preset poultry setting (15 minutes) make sure the vent is closed.

Once the timer has gone off let the chicken slow release for one hour before transferring chicken to a mixing bowl

Add about 1 cup of the chipotle broth leftover in the instant pot, then begin shredding the chicken.

Once the chicken is shredded into larger chunks add your Alternasweets Bbq sauce and continue shredding until you've reached your desired consistency. You may need to add additional broth or bbq sauce if chicken seems dry. If you're unhappy with the seasoning you can also add additional rib spice.

While the Chipotle Chicken is cooking you can prepare the bleu cheese slaw by adding all ingredients to mixing bowl and gently fold everything together using tongs or spatula. Set aside to refrigerate for at least 30 minutes before serving.
Nutrition
Calories:
343
kcal
Carbohydrates:
10
g
Protein:
37
g
Fat:
15
g
Saturated Fat:
4
g
Cholesterol:
111
mg
Sodium:
479
mg
Potassium:
659
mg
Fiber:
5
g
Sugar:
7
g
Vitamin A:
205
IU
Vitamin C:
15.8
mg
Calcium:
98
mg
Iron:
0.8
mg
Nutrition Facts
Keto Chipotle Chicken w/ Bleu Cheese Coleslaw
Amount Per Serving
Calories 343
Calories from Fat 135
% Daily Value*
Fat 15g23%
Cholesterol 111mg37%
Sodium 479mg21%
Potassium 659mg19%
Carbohydrates 10g3%
Protein 37g74%
Vitamin A 205IU4%
Vitamin C 15.8mg19%
Calcium 98mg10%
Iron 0.8mg4%
* Percent Daily Values are based on a 2000 calorie diet.