Jump to Recipe
These Maryland Style Keto Crab Cakes are honestly on of my best seafood recipes and Im so happy to share them with you.
As a Marylander I feel I have a decent amount of street credit when it comes to crab cakes.
Ive also been the chef at some very successful seafood restaurants in the mid Atlantic and Ive literally made tens of thousands over my career.
If you love Keto Seafood Recipes make sure to checkout: Keto Seafood Imperial, Prosciutto Wrapped Shrimp and Clams Casino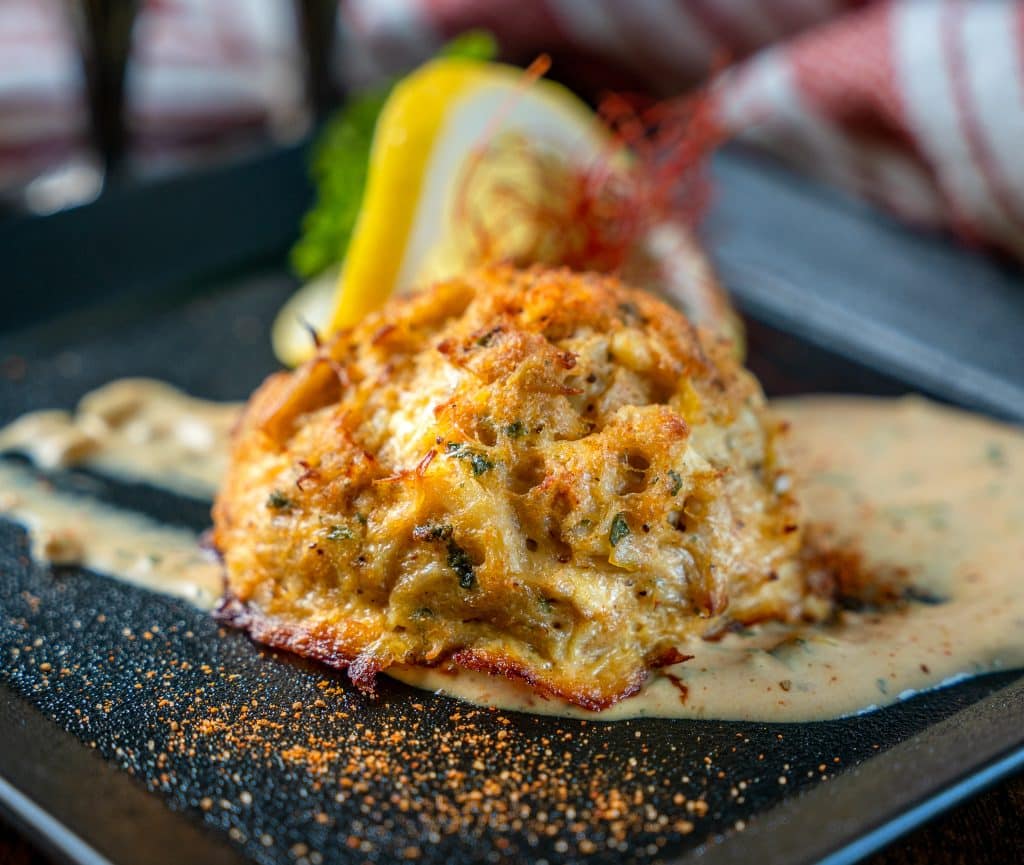 Philosophy to making Great Maryland Style Crab Cakes
Crab Cakes should be simple, they don't need a bunch of peppers or strange ingredients and they definitely don't need a bunch of bread crumbs.
The key is buying the best crab meat you can afford that's available. Fresh is always best but I've made some very tasty crab cakes with pasteurized crab meat too.
I made this batch of crab cakes with fresh whole crabs that I painstakingly picked myself.
Obviously that's not always an option but it's a great way to use leftover steamed crabs if you have them.
Save the shells to make amazing soup broth but that's another recipe.
Maryland Style Keto Crab Cakes
---
What Crabmeat is Best for Crab Cakes?

Crabmeat is expensive, it doesn't matter where you live or who you know. At the date of writing this blog the going price for jumbo lump crab meat was about $40 and backfin was $28.
There's no shame in using all backfin crab especially if you're using fresh crabmeat.
I like to use a combination so that I can get those big beautiful lumps from the jumbo and fill in the blanks with the backfin.

Depending on the time of year or the region you live in fresh crab meat may not be an option. Your next best bet is to use pasteurized crab meat.
Though pasteurized crab tends to be a little more bland you can compensate with the other ingredients in your crab cakes.
Most pasteurized crab meat is going to come from the Far East. Regulations can vary a lot but I try to look for crab meat that is cooked on board and pasteurized immediately.
Crabmeat from the Philippines and Vietnam tend to be the best. I try to avoid any crabmeat from China if possible.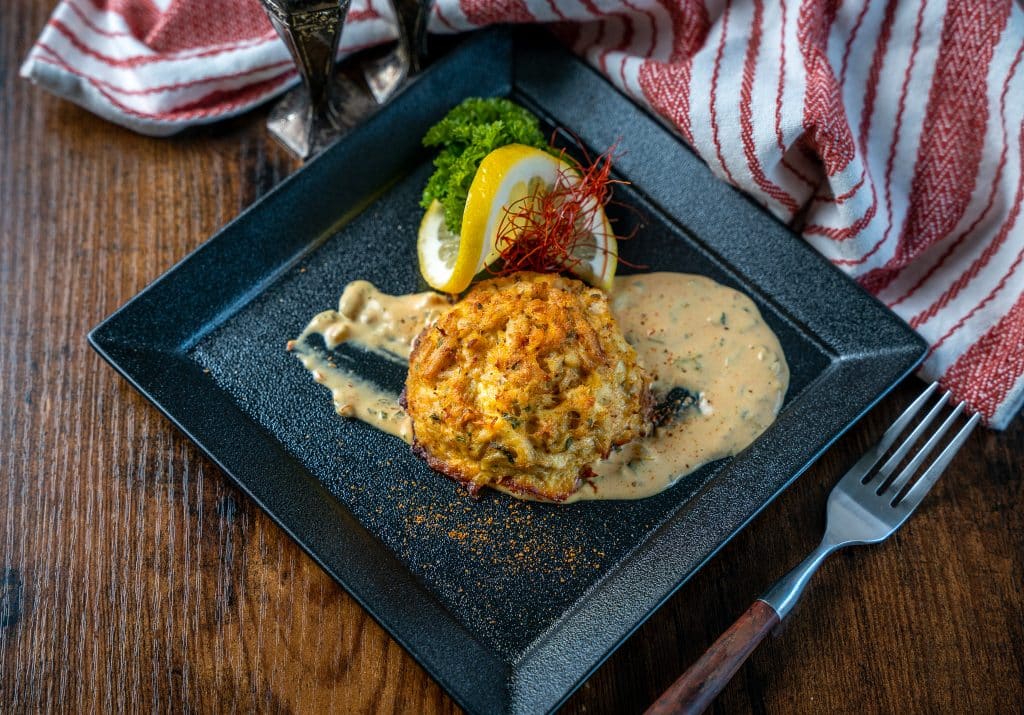 Ingredient List for Maryland Style Keto Crab Cakes
See recipe card below for exact amounts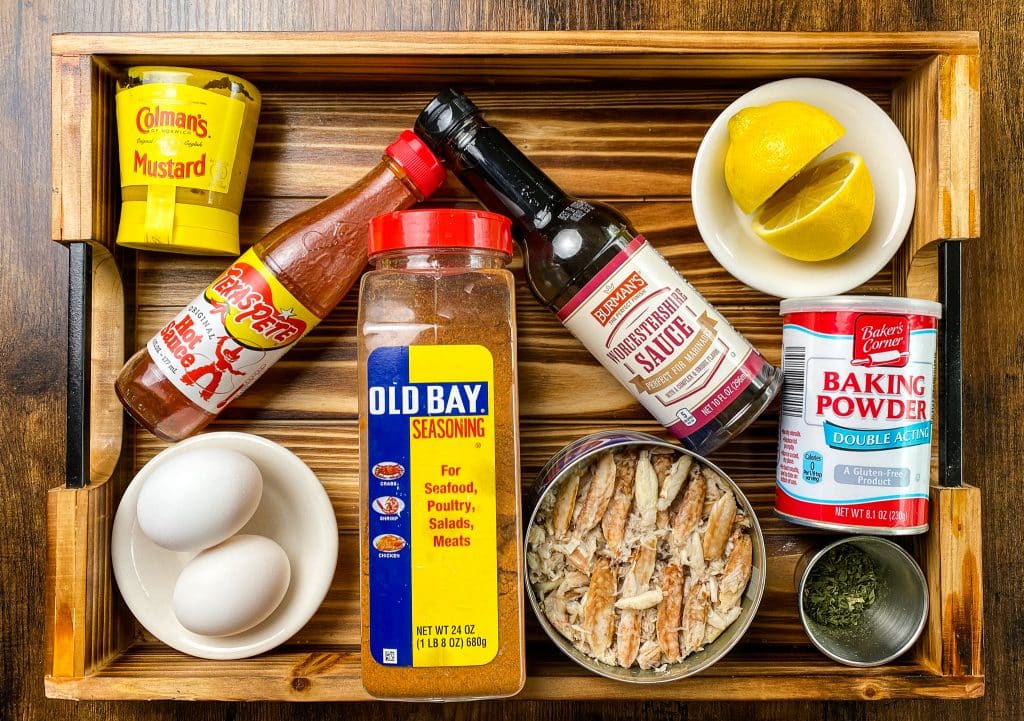 Preparing The Keto Crab Cakes
The type of crabmeat you use will also affect the amount of sauce you'll need to make Keto crab cakes. Always be sure to add the sauce to the crabmeat and never the crabmeat to the sauce.
You can always add sauce but you can't add crab meat, well you could but that can get expensive.
You just need enough sauce to coat the crab meat so that there's enough to hold the shape of the crab cake.
Make one test keto crab cake and then put it back in the bowl with the rest of the crabmeat to sit. It will bind even better after a few hours in the fridge and can even be prepared the night before.
Form the keto crab cakes while you're preheating the oven and they should come out perfectly.
Just because I'm a condiment junkie I wanted to include this Remoulade recipe as a bonus, it's a tangy creamy sauce that's perfect for any seafood, especially crab cakes.
It's a super simple recipe that takes less then five minutes so it's a no brainer to pair with this crab cake recipe.
If you don't want to make remoulade from scratch you can just mix a little ketchup and dijon mustard into some tartar sauce.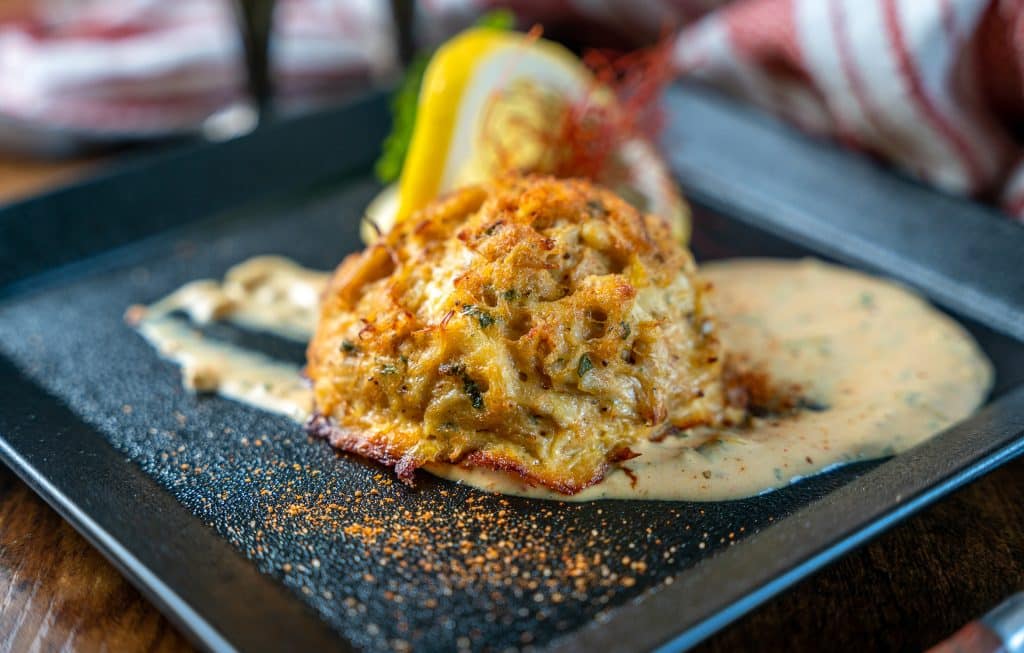 Ingredient List for Remoulade Sauce
Pro Tips and Variations
Storage: Crab cakes will last for about 3 days in an airtight container stored in the fridge. I don't recommend freezing crab cakes.
Pan Fried: if you want to make crab cakes in a frying pan. To make sure the crab holds together I do recommend adding a binder. You can use about 2 tbsp of coconut flour or a ¼ cup of pork rinds or almond flour. Heat up a skillet to medium heat and add about 2 tbsp of avocado oil or alive oil. Cook for about 3-4 minutes per side until golden brown.
Reheating: You can reheat the maryland crab cakes in the oven or air fryer at 350 degrees F. for about 8 minutes.
Traditional Crab Cakes: There is a lot of debate over what goes into a traditional crab cake. For me simple is best. No bell pepper or fresh parsley is needed unless you are trying to be fancy. I will use those ingredients as garnish though. Nobody really knows where the original crab cake recipe originated but its well over 100 years old.
Main Dish Or Appetizer: if Im serving crab cakes as a main dish I serve 6oz or 8oz portions. You can also make small 2oz crab balls that are a perfect appetizer for parties. You can ball them up and place on a baking sheet and cook broil for about 10 minutes until golden
Variations: You can also make Shrimp cakes or seafood cakes using the same recipe just substituting some shrimp, scallops or lobster in with the crab meat.
Frequently Asked Questions
Can I make Crab Cakes in an air fryer?
Yes this recipe works great in the air fryer. You can cook the low carb crab cakes for about 10-12 minutes at 400 degrees F.
Can I make this recipe with imitation crab?
I don't recommend using imitation crab for this recipe because it contains a fair about of carbs and the texture is completely different. If you are looking for a cheaper alternative for making this keto crab cake recipe I would cook some white fish over medium high heat in a large skillet. Let the fish cool then shred it and make the recipe from there.
Where can I get good Crab Meat?
It really depends on where you live. Here in Maryland I ca just walk up to the seafood counter at any grocery store and ask what's fresh. Other parts of the country this may be a little tougher to find.
More Keto Seafood Recipes
---
Maryland Style Keto Crab Cakes
These Maryland Style Keto Crab Cakes are honestly on of my best seafood recipes and Im so happy to share them with you.
Instructions
Pick through crabmeat to make sure there are no shells and place in a mixing bowl.

In a separate bowl combine all other ingredients and whisk.

Add half of the liquid to the crab meat then gently fold until crab meat is fully coated. Add additional liquid mixture as needed but don't drown the crabmeat in sauce.

Let mixture sit in the refrigerator for at least 1 hour to set up.

Preheat oven to 425 degrees F.

Portion the crab mix into four equal balls and place on parchment paper on a baking pan. Dust lightly with old Bay.

Cook for 12-15 minutes until golden.
Notes
Each crab cake should weigh  about 6 oz.
Nutrition
Calories:
192
kcal
Carbohydrates:
2
g
Protein:
22
g
Fat:
9
g
Saturated Fat:
1
g
Cholesterol:
92
mg
Sodium:
1063
mg
Potassium:
321
mg
Sugar:
1
g
Vitamin A:
85
IU
Vitamin C:
8.4
mg
Calcium:
89
mg
Iron:
1.1
mg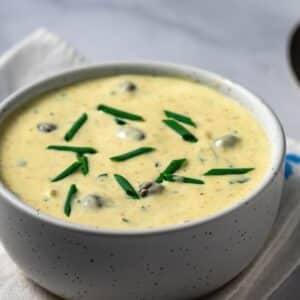 Remoulade Sauce
Remoulade is a fantastic versatile sauce that goes great with seafood
Instructions
Place all ingredients in a blender or food processor and rough pulse so it's fully combined but not completely smooth.
Nutrition
Calories:
85
kcal
Carbohydrates:
2
g
Fat:
8
g
Saturated Fat:
1
g
Cholesterol:
4
mg
Sodium:
184
mg
Potassium:
9
mg
Vitamin A:
65
IU
Vitamin C:
0.6
mg
Calcium:
1
mg
Iron:
0.2
mg
---