Please don't think this is me trying to take advantage of the current pandemic. I'm Stuck at home just like everyone else trying my best to stay on track when all I want to do is order Chinese take out and pizza. Ive been Exercising at home the best I can and trying to creat new recipes avoiding the grocery store as much as possible. Even when I do go to the store its been hard to find a lot of staples that I normally cook with.
Just wanted to put together a resource where you can find all of my favorite keto casseroles and cast Iron recipes together in one place. I even threw in a few keto cast iron desserts. I know you may not have all the ingredients for these recipes but hopefully the stores and amazon will be restocked soon. Do your best to substitute ingredients with what you have on hand. Leave a comment below with any questions and I'll do my best to help you with any of these recipes. Stay safe. wash your hands and keto on my Friends!!!
No more boring Keto copy cat fried rice recipes here. This Low Carb Fried Rice just got a Supreme Pizza Makeover. Your Cast iron skillet will be tested holding all of this flavor in one pan!
---
This Low Carb Cheeseburger Brunch Casserole has all your favorite classic cheeseburger condiments all rolled into an easy to prepare casserole perfect for a lazy Sunday or meal prep to last you all week long.
---
Need a breakfast/Brunch Side dish/meal?? This covers all the bases. Taking the classic comfort casserole and beefing it up a bit. Cream chipped beef can't help but turn the flavors up a notch. Try this keto mash up recipe out on your family and friends for a new twist on two classic recipes.
---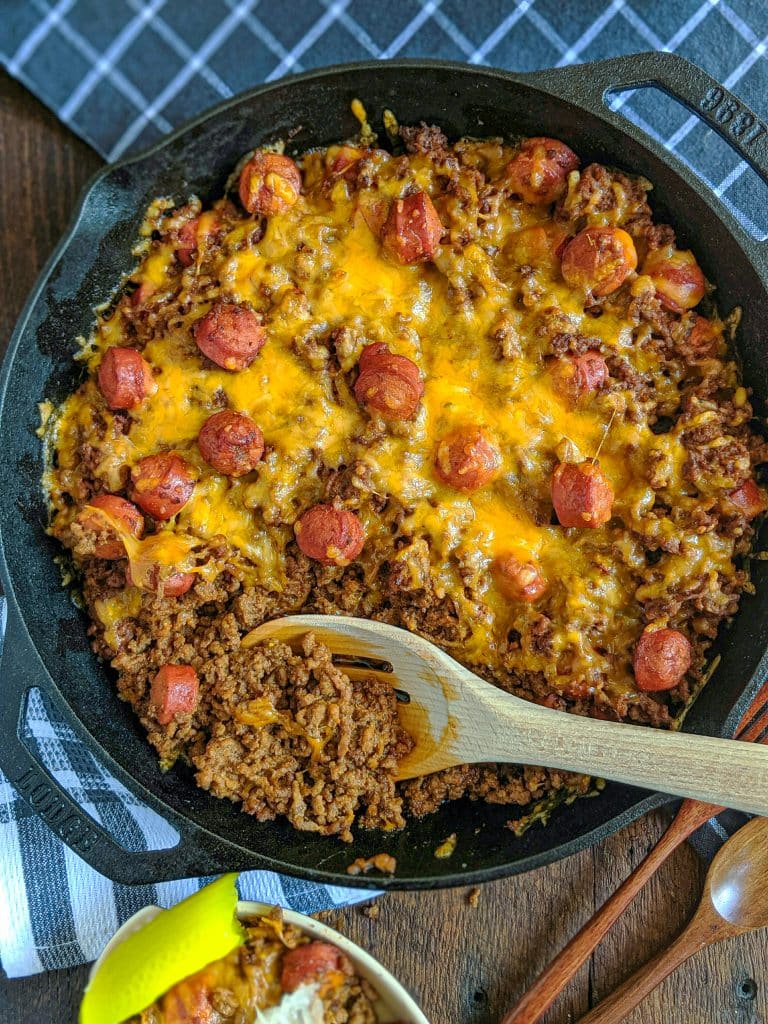 An iconic east coast favorite, Coney Island Hot Dogs are one of my favorite guilty pleasures. Now I've taken all of my favorite flavors and served them up in a keto friendly casserole. Just like the original you can top it with your favorite hot dog condiments for the perfect low carb recipe.
---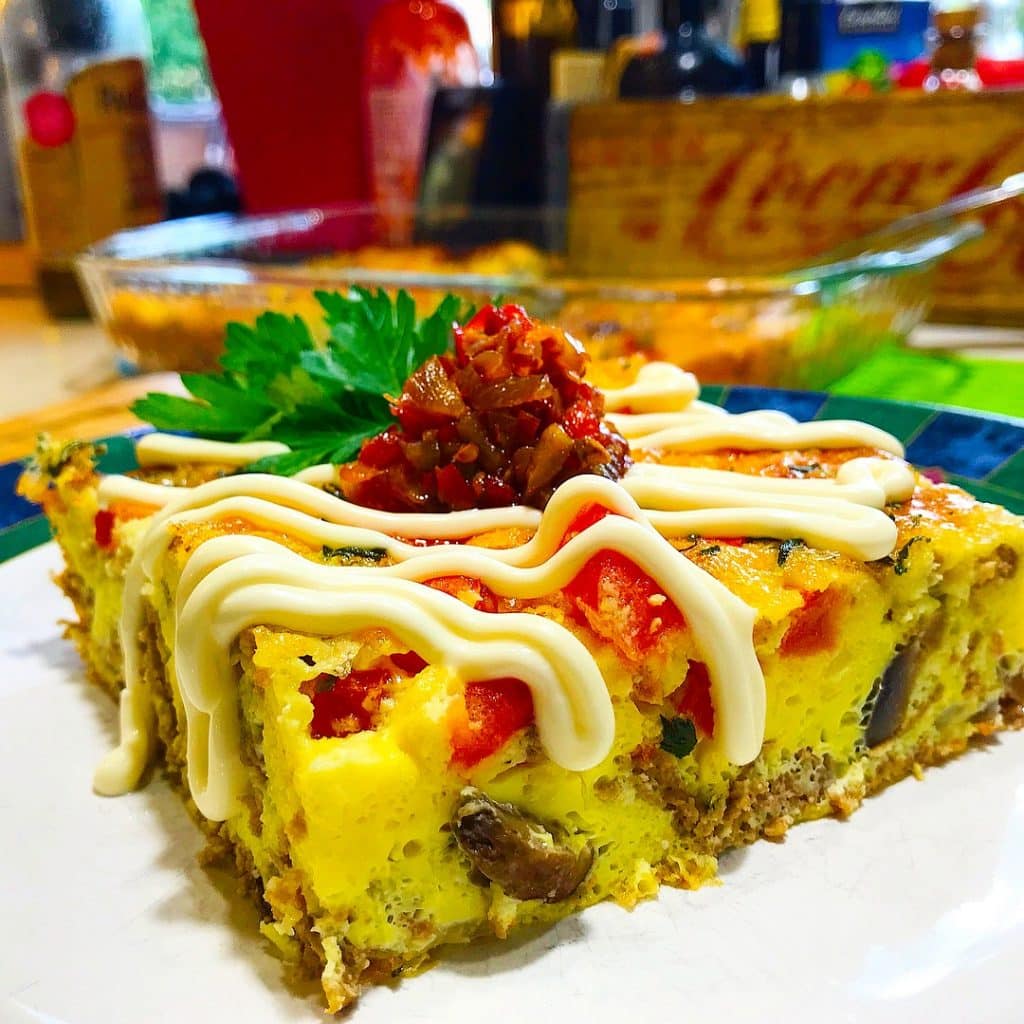 Philly cheesesteak For Breakfast? Yes!! you can have a low carb Philly cheesesteak egg casserole that will blow your socks off all the way back to Geno and Pats in South Philly. Anyone can make this Keto recipe in no time and its perfect for meal prep all week long.
---
This recipe is the epitome of keto low carb comfort food. Roasted vegetables tossed in sugar-free maple flavored syrup with warm fall spices. This one skillet meal is easy to prepare and is full of the flavors and aromas of the season. One Pan Maple Chicken with Delicata squash is a delicious nutritious meal everyone will enjoy.
---
Baja taco bake is my version of a very popular keto taco casserole. I wanted to put a twist on it and add some texture to this recipe. By adding shredded cabbage and cauliflower it really fills you up without going overboard. You will love all the amazing Tex mex flavor and cheesy goodness.
---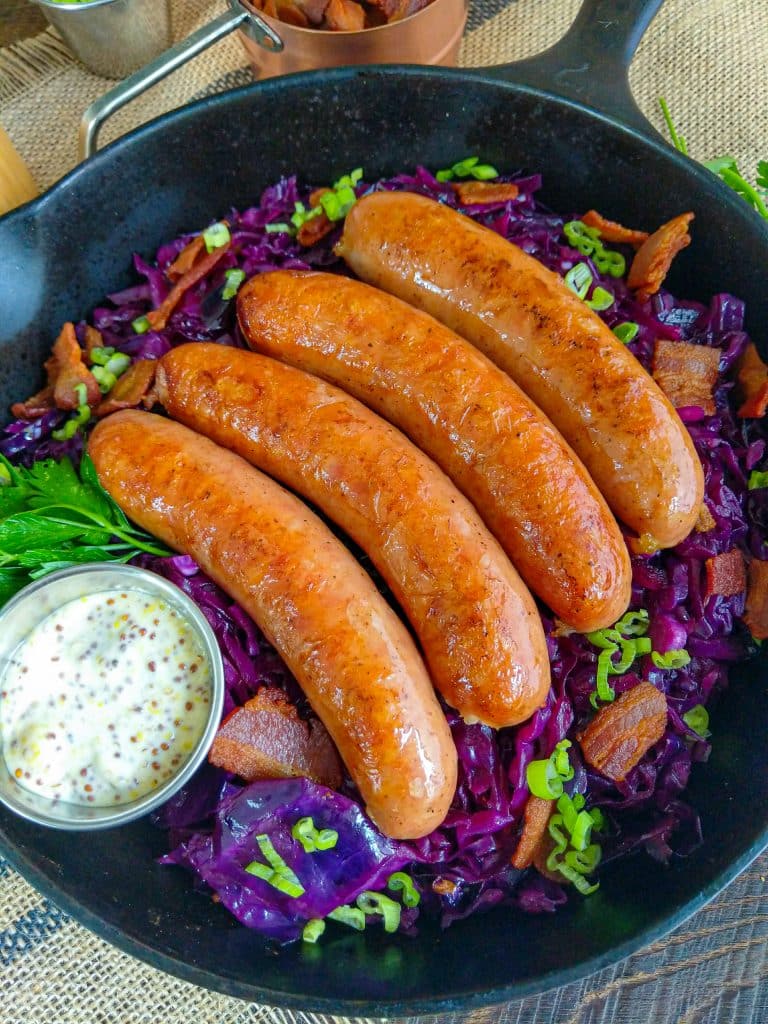 October is right around the corner so it's the perfect time for a German Octoberfest recipe!!! Braised Red Cabbage with some juicy Brats is a comfort food recipe with international flare. A classic pairing of meaty pork sausage with the tangy, sweet & sour cabbage. Serve it up with a spicy whole grain mustard Aioli and this Ketogenic German Classic is ready to eat.
---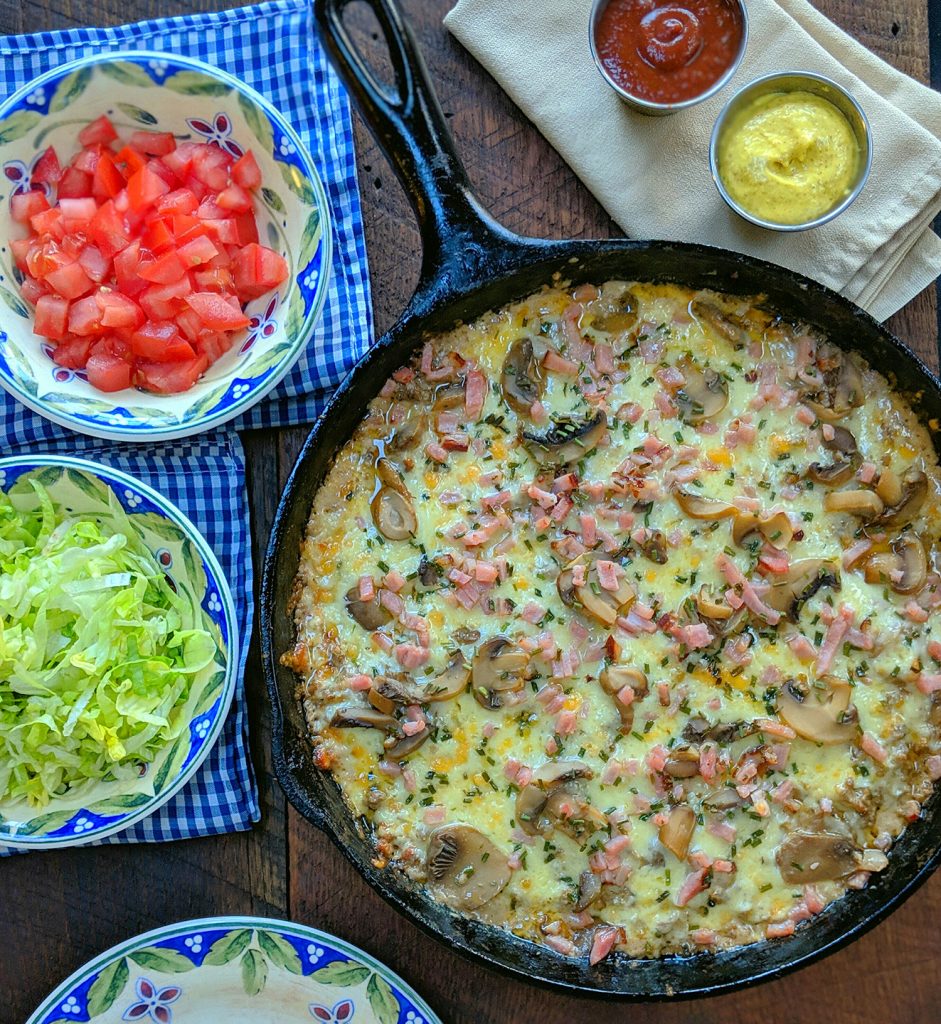 Need a quick and simple keto dinner in no time? this Hamburger skillet casserole recipe will be a staple in any low carb kitchen. ditch the bun and eat with a knife and fork like an adult or at least fake it like I do.
---
Step Up your green been casserole by adding ground sausage to the mix. this low carb casserole is a perfect holiday dish but is also great for keto meal prep.
---
Fresh Roasted Veggies combined with salty bacon and creamy Boursin cheese makes this egg casserole the perfect brunch recipe. Bacon & Boursin Egg Casserole is one of my favorite Sunday clean out the fridge brunch dishes. It's also perfect to portion and enjoy throughout the week for healthy meal prep.
---
Step into the past with this Keto Friendly Mashup Recipe. A quick and easy low carb dinner that will make you feel like you're back at your childhood dinner table. Sloppy Joe Shepherds Pie is the Perfect Comfort Food you crave on cold days
---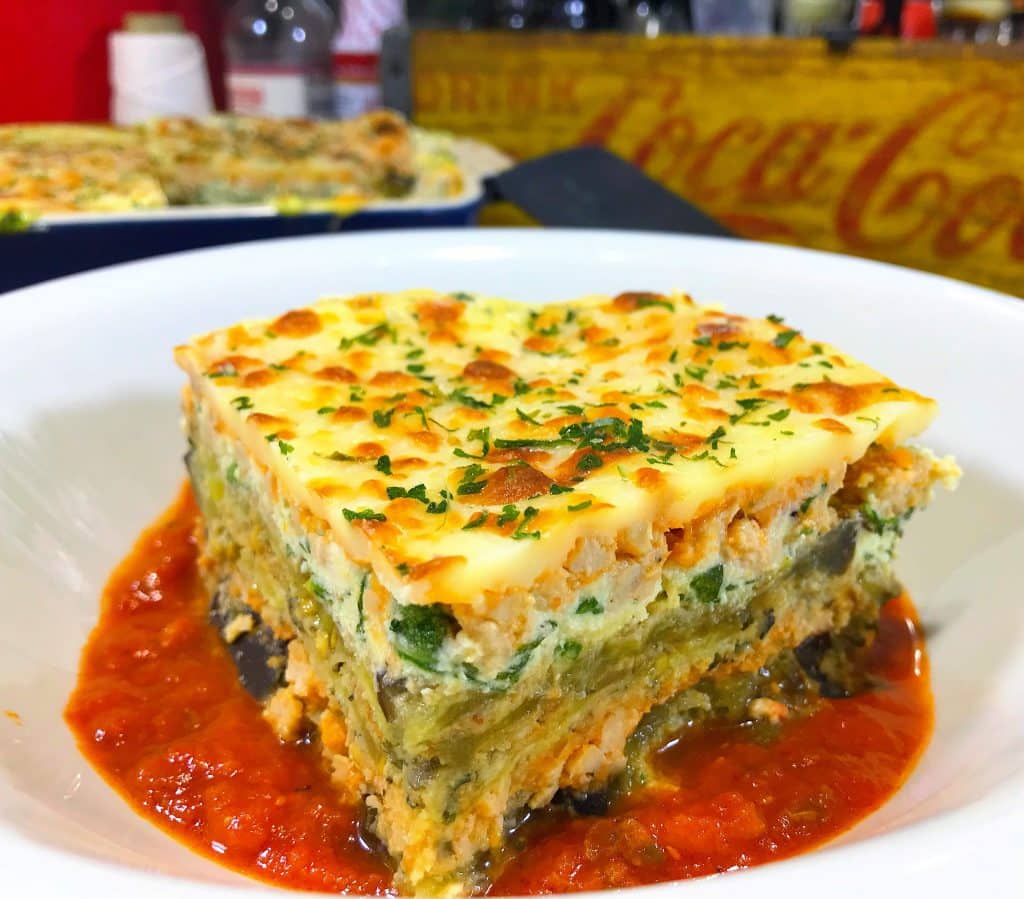 Can't decide on eggplant or chicken Parmesan??? Got you covered. Great weeknight dish that can be prepped ahead of time and finished in the oven for dinner. This Lasagna style keto casserole keeps the carbs low and the flavor high
---
Warm fudgy brownie combined with cheesecake topped with chocolate chips in a cast iron skillet. Do I have your attention??? Black Bottom Brownie skillets are the perfect shareable dessert for chocolate lovers. Plus this recipe is gluten free as well as low carb for your guilt free indulging pleasure.
---
One of my absolute favorite easy low carb desserts has to be this chocolate strawberry olive oil cake. Baked in a cast iron skillet this cake is moist and flavorful without being overly sweet.
More Casserole Recipes From Our Sister Page Grilling24x7
---
This Collection of Keto Casserole Recipes Contain affiliate links. I receive income from qualifying purchases.